Jane's Diary Week One's story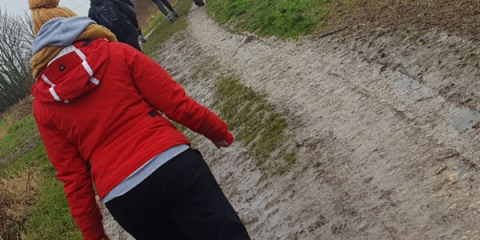 Hi my name is Jane and I have just celebrated (questionable at the moment) my 50th birthday. Over the past 6 to 12 months I have struggled with my mental & physical health. Initially, I just thought it would pass. If I started to eat better and have some me-time everything would be okay!
But as my low moods started to last for longer periods, and when I say long periods it could be a few days however a few days later and I was back to feeling low for no apparent reason. Then there was the waistline… I have always been a curvy size 8-10 chunky thighs and all J I am struggling with a spare tyre and puffy face. Bless my husband who keeps telling me how great I look, but ladies we know what we know and how we feel and I do not feel great! Every now and then I experience excruciating stomach cramps that result in a tightening and swelling that makes me appear heavily pregnant (not a great look when you've decided to wear a slim fitting dress or jeggings! I have never been into any one specific sport or physical activity but I have always loved trying new activities out and I have regularly going from one activity to another with a passion. Fast forward to a few weeks ago and a well-needed visit to my doctor (who was the most kind and understanding gp). I have had to accept that perimenopause is the culprit. My mission over the next 5, months (International Womens Day is my goal) I am going to try our different ways of improving my mental & physical health. I want to share my journey with you all so we can support one another and share tips that have helped you through your own personal journey.