Jane's Diary Week Six's story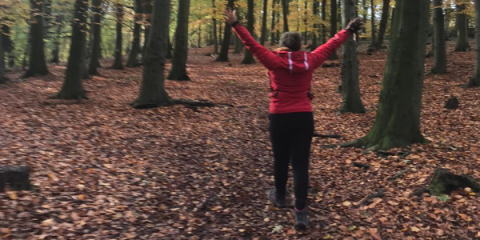 So this week I gave myself a real good talking to! You see last week, wasn't the best, I hardly did any activity. Some days I feel like I can take on the world both physically and mentally. Then the next day, I can wake up and my brain is all foggy, my joints ache and I feel just out of sorts. I can't quite put my finger on what it is! The last thing I feel like doing is donning my t-shirt and leggings to get active.
What I have found really helpful is talking to my nearest and dearest friends (many have no experience of being pre-menopausal). Now that they are aware of my struggle they will think of things to uplift me. One friend suggested a lovely long walk in the woods with a fancy takeaway coffee followed by Sunday dinner. I found this really relaxing and there was no need for fancy kit or glamming up. Sometimes it's the simplest activities that can add to your weekly activity total. Why don't you make the same suggestion to a friend grab your thickest coat, scarf, hat and gloves and enjoy….