Young Ambassador Programme's story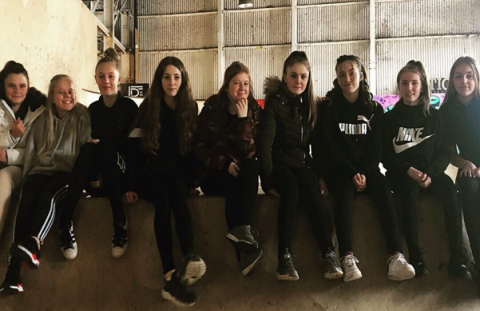 The young ambassador program is a scheme aimed at secondary school females aged 14+, targeting the children who have a low self-esteem, have a negative relationship with physical activity and face multiple barriers when getting active. This project aims to encourage young people to engage positively through educational and recreational activities including cricket, kayaking/canoeing, rock climbing. The participants are introduced to facilities and groups within their local communities. With the support of the positive futures and Leeds Girls Can staff, we aim for participants to build a positive relationship with physical activity and to feel inspired to try new things.
Over the 5 weeks the students from Bishop Young Academy faced multiple challenges from facing their fears when taking part in skateboarding and climbing to discussing subjects such as role models, fear of judgement and sports bras. It was highlighted by the young people that when taking part in physical activity they are worried about what they look like and said it can be painful when exercising without a sports bra. Only 14% of the girls owed and wore a sports bra. At the end of the programme the young people were provided with Leeds Girls Can t-shirts and sports bras to help eliminate a barrier identified by the young people. The programme was a huge success with the young people increasing self-esteem, resilience and motivation. Additionally it decreased fear of judgement and increased relationship with physical activity.