Leeds City Council is committed to making Leeds an LGBT+ inclusive city, representing the diversity of communities and providing equity in all of our service provisions. We are constantly working to make our services even more accessible and inclusive of everyone – including the LGBT+ community.
Follow our LGBT official Leeds City Council @LInclusiveleeds for updates on what we are doing to achieve this. 
For guidance on how you can receive funding for your sports club contact: sport.club.development@leeds.gov.uk or visit Their Webpage.
Leeds LGBT+ Hub Meetings​
The Hub group is supported by a large number of private and third sector organisations within Leeds, along with a number of key individuals who share the goals of making Leeds and LGBT+ inlusive city with us. A sample of projects currently under development within this Hub include: Sports inclusion, LGBT+, BME, Leeds 2023, Hate Crime, Domestic Violence, Bullying, Housing Services, Mental Health alongside various awareness dates and campaigns.
For further information or to register for the mailing list please email LeedsLGBT@Leeds.gov.uk.
Inclusive Yoga
Middle Floor Leeds offer a friendly and inclusive environment to attend yoga, for more information about their classes visit their website
Vinyasa flow yoga is the perfect opportunity to gently move the body, focus your thoughts, play through creative movement sequences and follow your personal journey of finding gratitude and presence within the body and mind.
This practice is open to all and offers a safe space to follow the breath through a creative yoga flow. We tend to begin with a gentle meditation that centres itself around a quieting and softening pranayama (breath work). Then we move through warming sequences that open the body before moving onto more energising asanas and sun salutations to bring focus, clarity and movement play.
Practice finishes with a complete body and mind relaxation - often including an (optional) head massage. A perfect end to a working day and beginning to a relaxing night.
Wear anything you feel comfortable in and can move in - Leggings and a T-shirt or tracksuit bottoms.
If you have a mat you are welcome to bring it but you do not need to have one to join this class. These classes start on Tuesday 18th June and run every Tuesday there after for 6 weeks.
Leeds LGBT+ Sports Clubs
We recognise that not everyone always feels comfortable participating in Leeds' mainstream sports clubs. Because of this, we support sports organisations that guarantee a safe space for the LGBT+ community. You can find out more about the city's seven LGBT+ sports clubs below:​
Your team not featured? Please contact us at sport.webupdates@leeds.gov.uk​​​​​​​​​​​​​​​​​​​​​​​​​​​​​​​​​​​​
Out Lift Leeds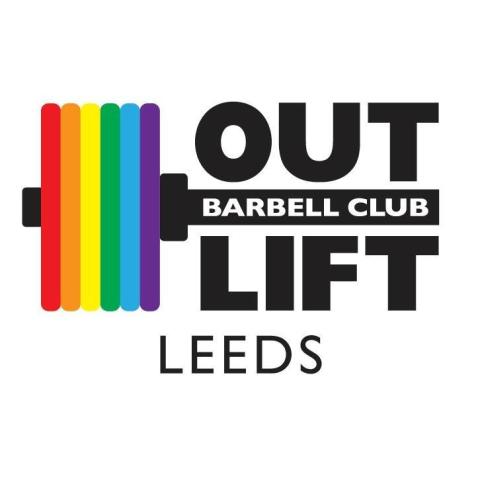 LGBT powerlifting group that will run from Leeds Beckett City campus gym every Saturday morning.
Facebook- https://www.facebook.com/outliftleeds/ 
Instagram- @Outliftleeds.
Yorkshire St Pauli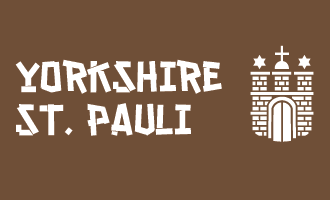 Are the largest Sankt Pauli supporters club outisde of Germany and a group of like-minded individuals who meet at least weekly to play football in an uncompetitive, inclusive and welcoming environment. 
They are a gender and sexual identity-inclusive club. Please feel free to visit their website for more information yorkshirestpauli.com.
OutdoorLads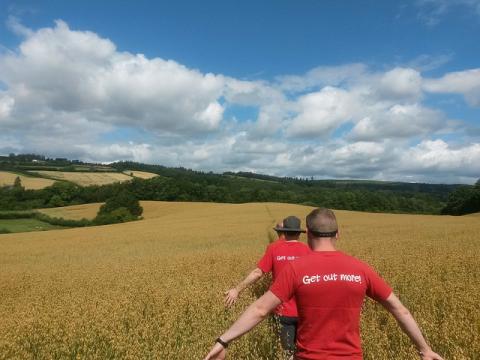 OutdoorLads is a social group for gay, bisexual and trans men who love outdoor sports and want to GET OUT MORE! With the help of volunteer event leaders they put together and run over 1000 events a year all over the UK, with many based in West Yorkshire. They organise hiking, camping, climbing, hostelling, biking, canoeing, sailing and skiing events as well as one-off international trips and more hard-core 'challenge' events. It doesn't matter whether you're a total beginner or ​an outdoor enthusiast - there's something for everyone! Whatever the event you'll find a group of friendly, welcoming guys with a shared love of the great outdoors. 
Website - outdoorlads.com/
Facebook - https://www.facebook.com/OutdoorLads/
Twitter - @OutdoorLads​​
The Bad Mittens

​ 
This LGBT+ inclusive Badminton group.
The group are unable to accept 'walk in's' so all places must be booked in advance via their website.
The group welcomes anyone from beginner to intermediate player levels, but ask you to note that the group focus is on fun & friendly play so if you're looking for competitive games then The Bad Mittens probably isn't the right group for you. 
The games played are usually mixed doubles, with players swapping around between each game so you don't have to worry if you're attending by yourself.         
For specific session information please visit their website:
Websites – https://www.meetup.com/Leeds-Inclusive-Sport/       
Twitter - @TheBadMittens       
The Leeds Hunters RUFC       
 
​ The Leeds Hunters launched in November 2016 as the new inclusive rugby team for Yorkshire, based in Leeds. The team currently train every Wednesday evening and Saturday morning, and are usually attended by 20+ guys for each session. Training is at the rugby post in Roundhay Park, near to the Oakwood Clock tower. All gay, bisexual and straight men are welcome to join them.       
RFU rules prevent mixed gender teams, however West Park Leeds RUFC has an active inclusive ladies team.       
No need to book, however it is advisable to contact the team via Facebook or Twitter to confirm the training session is taking place. It's open to all ages and skill levels (including those new to the game) so just get in touch via Facebook to check the session is on.        
Facebook- https://www.facebook.com/TheLeedsHunters/ 
Twitter- @TheLeedsHunters  
Instagram- @theleedshunters.
Strike Back- Martial Arts
Lee Mathews British Military Martial Ar​ts Academy is proud to present an LGBT only class. These classes are a great way to ease yourself in and build your confidence to join up with mixed classes if you wish to. Our LGBT classes focus on ​self-defence, fitness and the techniques involved within the kickboxing sport in general, with the aim of helping students work their way up to Black belt.       
For further information please contact Steve on: 07932033512 or email strike-back-kickboxing@gmail.com       
Yorkshire Terriers FC
We are Yorkshire's only LGBT+ Football club. Established in the early 1990's we played a huge role in establishing the national gay league which still stands today. We play in the national gay league, the GFSN, a Midlands based gay league, Midlands Unity League, as well as the straight, local Leeds based Flexi-League. Well established both on the pitch and on Leeds gay scene we have a thriving sporting and social side to us. We are always looking for new players regardless of gender, sexuality or ability. 
Facebook - https://www.facebook.com/yterriersfc
Instagram - @yterriersfc 
Twitter - @yterriersfc​
Leeds Frontrunners
Leeds Frontrunners is a friendly all-inclusive running club, welcoming anyone who identifies as LGBT, their friends and even people who just love running and are happy to look beyond labels.
Our members range from recreational joggers, maybe aiming towards a 5k Park Run, to competitive longer distance runners, including off-road marathon runners. Regardless of your level of fitness, your pace or your preferred distance you will find members to run and train with.       
Website - leedsfrontrunners.wordpress.com 
Facebook - https://www.facebook.com/LeedsFrontrunnersRunningClub
Twitter - @LFrontrunners
Ichiban Dojo
​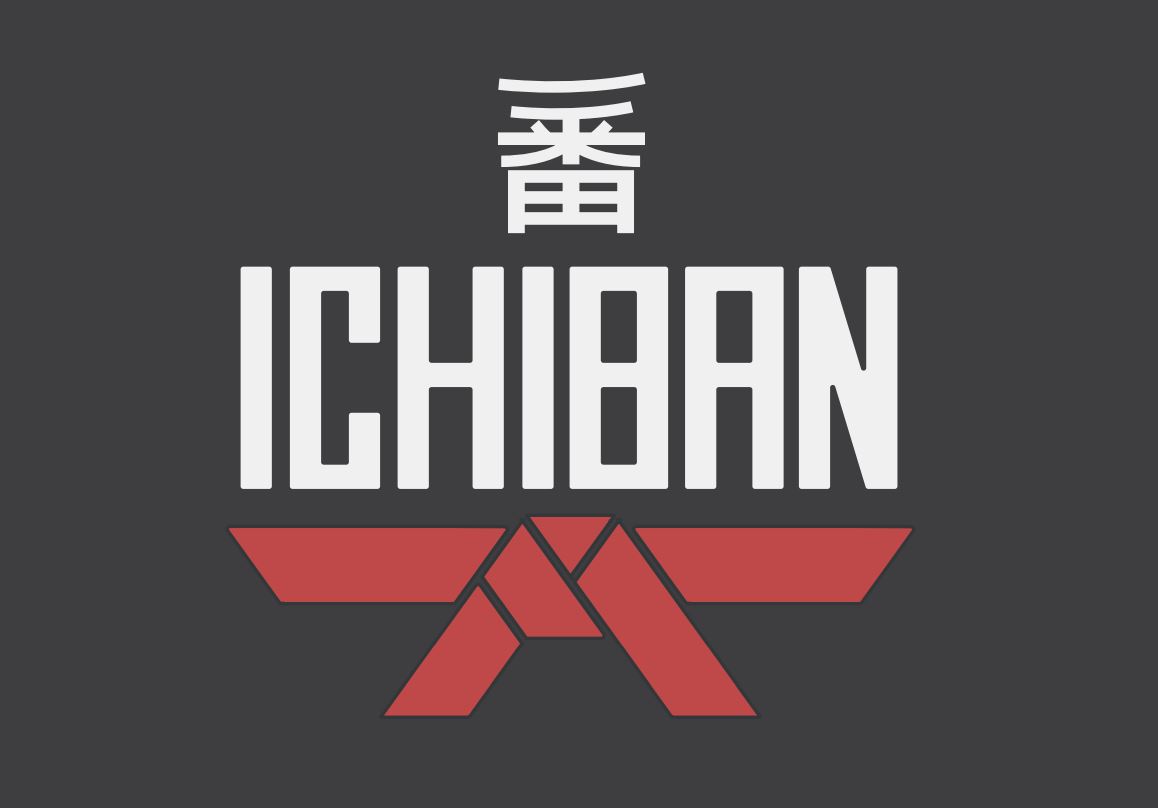 Ichiban Dojo, based on Meanwood Road, Leeds is a welcoming and inclusive martial arts centre that offers a variety of traditional Japanese martial arts as well as fitness and wellness sessions. Martial arts offered at Ichiban include; Karate, Aikido and Judo and there are also yoga, Muay Thai and other fitness classes. Karate, Aikido and Judo cater for both adults and children, with classes especially designed for each group as well as some mixed age and grade sessions, perfect for families to train together. 
If you'd like to find out more, please get in touch: Website: www.ichibanleeds.co.uk/       
Facebook - https://www.facebook.com/IchibanLeeds/       
Instagram - @ichibanleeds 
Email - info@ichibanleeds.co.uk